Welcome to Andarta, step into our lair!
Andarta Pictures is a young production company specialized in 2D animation films and series. Founded in June 2017, the fabrication studio is located within the Pôle Image, La Cartoucherie, in the city of Bourg-lès-Valence, France. This national heritage site is headquarters for many actors in the animation film industry.
A New Ambitious 2d Animation Producer
Andarta Pictures is keenly aware of market shifts and new distribution platforms popping up. Our goal is to offer content that works well for these platforms, such as adventure stories and serial sagas… The idea is to help them grow by whisking young viewers off to another universe, by letting them travel beside strong heroes they can identify with, by getting their minds off humdrum daily life for some virtual fun in facing new situations.
Our 2D Animation Fabrication Studio
Andarta Pictures's crew's strength springs from its experience in producing animation films as well as from its mastery of every step in making 2D animation (traditional, digital, cartoon, cutout, etc.). We're equipped with all the necessary dedicated software (Animate, Toonboom, TVPaint, After Effects...etc).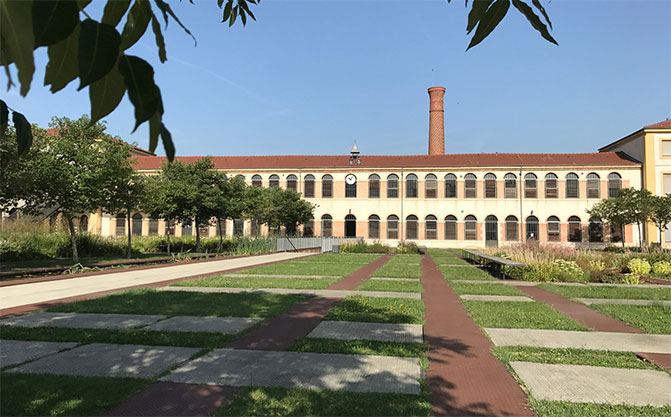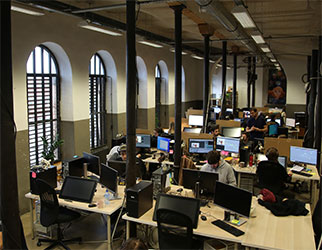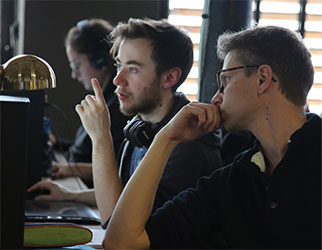 "In an era when entertainment is king, our aim with these initiatory stories is to teach children to philosophize so that they can better build and live out their adventures, to feel the entire palette of emotions by watching our programs."